Impact of the Lockdown on the Indian Village Economy
Survey on Migrants' Health, Household Economy, Access to State Services, and Beliefs During COVID-19
Luisa Cefala∗ Supreet Kaur∗ Heather Schofield†
Executive Summary
We present a summary of the salient ways in which informal workers who are disproportionately migrant have been affected by the COVID-19 pandemic and the associated lockdowns. This report is based on rounds 1 (N=261) and 2 (N=180; ongoing) of a household survey of migrant daily-wage laborers in Chennai mostly from villages or towns in Tamil Nadu and primarily employed in construction.

First, migrants headed home towards family, villages, and native places from Chennai when the lockdown began, but then began heading back to Chennai by July. 20% of our sample changed location between the two rounds (over a median interval of 18 days mostly in June). Despite this, almost 40% of migrants remain outside Chennai, and, of this, almost half are still in villages. A sizeable proportion of the migrants occupy temporary housing and do not have resident status in the city.

Second, employment was concerningly low during both rounds at 36.12% in May-June and 60% in June-July. There was significant change in employment status between rounds and the overwhelming majority of this was towards seeking and finding work with a net 22.95% of our sample newly finding work. Moving back to Chennai, marked a clear improvement in chances of employment and, likely, drove much of this trend.

Third, there were severe threats to migrants' food security. Almost 50% say they do not have sufficient food available, and 77.75% reported consuming less due to loss of income. 13.02% of migrants did not have ration cards. Most ration shops are functioning but they are under-supplied and unable to offer the required quantities of all ration goods.

Finally, most migrants have growing awareness of various COVID-19 precautions. There are fixable access problems in accessing masks and clean water for handwashing. The news, friends, labor stand connections, and social media were all very active sources of information; elected representatives were not commonly used as a source of information. However, the stresses of this period have left many with poor mental health with 45% of respondents feeling scared or terrified about the future.
1 Data and Background
1.1 Sample and Timing
This data was collected to study the impact on the daily lives of migrant workers in Tamil Nadu due to the Coronavirus pandemic, the lockdown, and other state policy responses to the pandemic. The participants are Indian rural-urban migrant workers employed casually in construction in Chennai who were a part of a previous study. The data was collected through phone surveys. This report is based on fully completed surveys[1] from rounds 1 and 2 of the first module studying male laborers. Information on the timing of these surveys is provided in Table 1 below. While there was some attrition in the sample that caused the smaller sample in round 2, it is still the same workers who are being surveyed across time. While all respondents are included in statistics regarding a single wave, when studying volatility and changes in individuals across rounds, the data is subset to just those $180$ migrants who participated in both rounds of surveys.

Table 1: Summary of Rounds and Intervals Between Rounds
We will continue to administer this survey every two to three weeks to create an ongoing panel. In addition, there is an ongoing second module surveying the wives of our sample to study gendered impact.[2] Additional summary reports will be added on a similar time frame.
1.2 Demographics
Participants are primarily from districts of the state of Tamil Nadu, though a small fraction of participants are from neighboring states. The median age of the respondents is 40 and the mean age is 42; 80% of the sample in the first round and 95.6% in the second round were married; meanwhile, 4.6% in the first round and 3.3% in the second round had never been married. Our median respondent lived in a household with four members (including themselves) at time of survey.
2 Where are Migrants Now: Return to Home and Back
2.1 Summary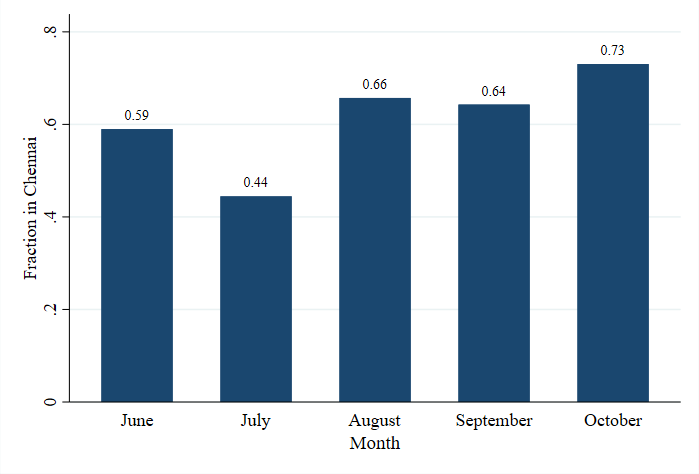 Figure 1: Migrant Location
Participants were initially recruited in Chennai as a part of another study of construction daily-wage laborers in labor stands. Almost half of all migrant workers had left the city around the time of the lockdown. Of those who returned home, almost 45% resided in villages. The rest were split fairly evenly between towns and cities in other districts or states.

Following the initial round of the survey, many respondents have moved again, including a significant majority towards Chennai or other towns and cities. Despite this, almost 40% of migrants remain outside Chennai since leaving during the lockdown. Of this 40% remaining outside of Chennai, almost half are still in villages.

Specifically, during the first round, around late May to early June, 57% of the migrants were still in the city, Chennai, while 41.8% had returned to other districts of Tamil Nadu and 1.2% to other states. Between the two rounds, over a median interval of two weeks and four days mostly in June, the majority of the movement was towards the Chennai with 12.58% of our sample moving to Chennai and 7.4% leaving Chennai, leaving a net inflow to Chennai of 5.18% of our sample. By round 2, conducted primarily in late June and early July, 37.8% of respondents were in other districts and, an even larger majority than before, 61.7% were in the city.
2.2 Significant Migrant Flows
Overall, the volatility in location between rounds was significant: 19.4% of our sample had changed location between the first and second round, in a median interval of 18 days. Of this, the majority of the flows were towards Chennai in June and July. In section 3.1, we further discuss how moving to Chennai correlated with benefits in likelihood of employment which adds context to migrants flowing back towards Chennai over time. Of all migrants who changed their place of stay between rounds, 61.8% headed to Chennai from other places in Tamil Nadu and 2.9% from other states. However there was still significant movement back towards home: 35.3% moved to other districts from Chennai and 2.9% to other states.

Of those who didn't return to Chennai, most of the movement━53.5%━was in between towns and cities outside Chennai. Another 22.1% moved from villages to towns and cities. However, a larger 26.8% moved from towns and cities to villages.

Further, these trends correlate well with return to native places and family in round 1, and then back to work and away from native places and family in round 2. 62% in the first round and 45% of the second round was living in their native place with their family. Between the two rounds, over a median interval of two weeks and four days mostly in June, of all those who indicated a change in living with family or at their native place, 56.7% of all change came from respondents moving from their native place or from living with family to their place of work. Meanwhile, another 24% reported heading back to their native places, resulting in a net inflow towards Chennai or other places of work.
3 Household Economy
3.1 Housing Conditions

Table 2: Migrants' Housing Conditions
A sizeable proportion of migrants have occupied temporary housing. However, fewer individuals occupied temporary housing and more occupied dwellings with concrete roofs in the second round, as shown in Table 2. This fact likely reflects the change in location back toward one's housing in the city rather than a period of transition between locations in the first wave.
3.2 Household Employment
Employment was, as expected, concerningly low in the first round around late May at 36.02% and, despite improvement, remained quite low in the second round around late June and early July at 59.44% (refer Figure 2). 31.18% in the first round and, with improvement, 11.76% in the second round were still not even looking for work. In both rounds, around 30% looked for work but could not find any. In terms of frequency of work, overall, our sample worked a very low mean of 2.32 days of the last two weeks; those who found work worked a mean five days of the last two weeks. The majority of this work was in construction and a significant minority was in agriculture.[3] Even if the respondents themselves were not employed during the lockdown, 78.93% in round 1 and 72.22% in round 2 had some family member who had found work in the last two weeks. However, overall employment remains far short of a full work week.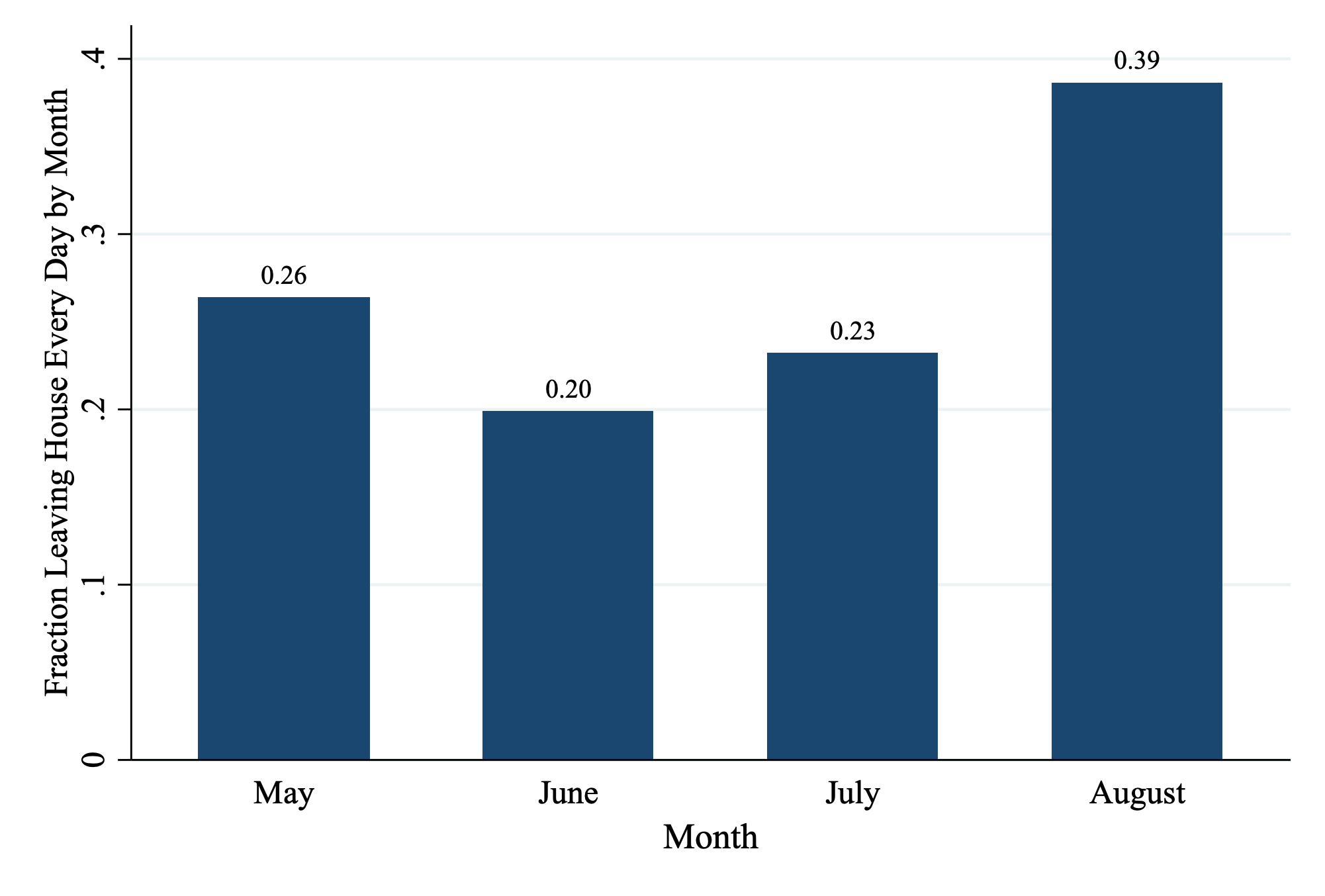 Figure 2: Migrant Employment Status
Of note, there was significant churn in employment status; 54.12% of all respondents indicated different employment statuses between the two rounds of surveys after an average interval of 18 days (mostly) in June. The overwhelming majority of this volatility was in the direction of seeking and finding employment. Of the 54.12% of our sample that reported any change in employment, 27.1% found jobs who'd previously not even been seeking employment, 29.4% found employment who'd previously been searching for but could not find work, and another 19.6% began searching for employment but did not yet find work. Only 14.1% reported previously having found work and now not finding or seeking work and 9.8% reported previously seeking work and now no longer doing so.

Further, moving to cities meant a clear improvement in chances of employment. Over both rounds, in the previous two weeks, 69.5% of city-dwellers had sought work and 43% had found work. In contrast, 67.9% of those who left Chennai had sought work but only 26.7% had found work.
4 Delivery of State Services and Food Security
4.1 Receipt of Cash Transfer
The Tamil Nadu state government offered cash transfers of Rs. 1,000, eligible to be received by its poor citizens━those eligible to receive rice and ration commodities at the shop, distributed by offering tokens to receive the transfer at the ration shop. There were clear implementation gaps in the delivery of this cash transfer, particularly at the last mile stage. Firstly, there was a lack of clarity: 27% of our sample did not know their eligibility to receive the transfer during the first round. In addition, there were significant gaps between token receipt and actually receiving the money. 16.5% of all respondents received tokens for the transfer but did not receive the cash. On the other hand, 5.1% reported not receiving the token but still receiving the cash. Ultimately, in round 1, only 73.8% of our sample received the token and 68.4% actually received the cash transfer. Figure 3 further disaggregates the ration card status of those who didn't receive the cash transfer or the token for the transfer.
4.2 Public Distribution System: Ration Card and Shop Access
There were several concerning threats to migrants' food security related to access and functionality issues surrounding ration cards and ration shops. In round 1, by mid-June, 13.02% of migrants did not have ration cards. Another 7.3% of migrants were not in the location registered on their ration card.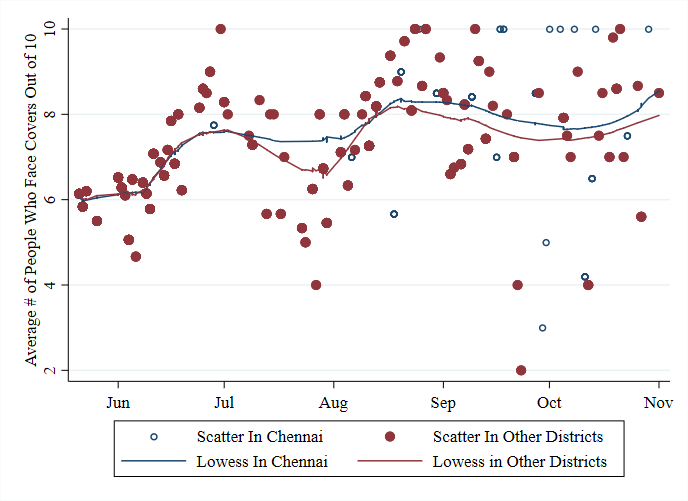 Figure 3: Migrants' Ration Card Status
The average number of ration shops that existed near the migrants' locations was 2.2. But, on average, migrants reported 6.61% of the ration shops in their vicinity being closed. Specifically, 9% of Chennai city ration shops and 3% of other district ration shops were reported to be closed. Further, to disaggregate shops outside Chennai, on average, 10% of all ration shops in towns and 3% of all ration shops in villages were reported to be closed. In particular, migrants living in Viluppuram district reported a highest closure rate of 10%.

Similarly, the average number of other (non-ration) stores that existed near the migrants' locations was 6.7. However, ration shops did remain more accessible than private shops, with migrants reporting that 69% of these non-ration stores were closed.
4.3 Receipt of Rations
By the nature of the sample, every respondent is likely eligible for and, ideally, should be accessing affordable groceries through ration shops. However, only 83.77% in round 1 and 81.07% in round 2 received all the commodities they needed and were entitled to from the ration shop. Around 10% of either round received the commodities they wanted in lesser quantities than desired or received not all but some of the commodities (refer Figure 4). Of all those who didn't receive all the commodities they wanted, 67.6% in round 1 (late May-early June) and 62.5% in round 2 (late June-early July) reported that the gap was due to shortages at the ration shop.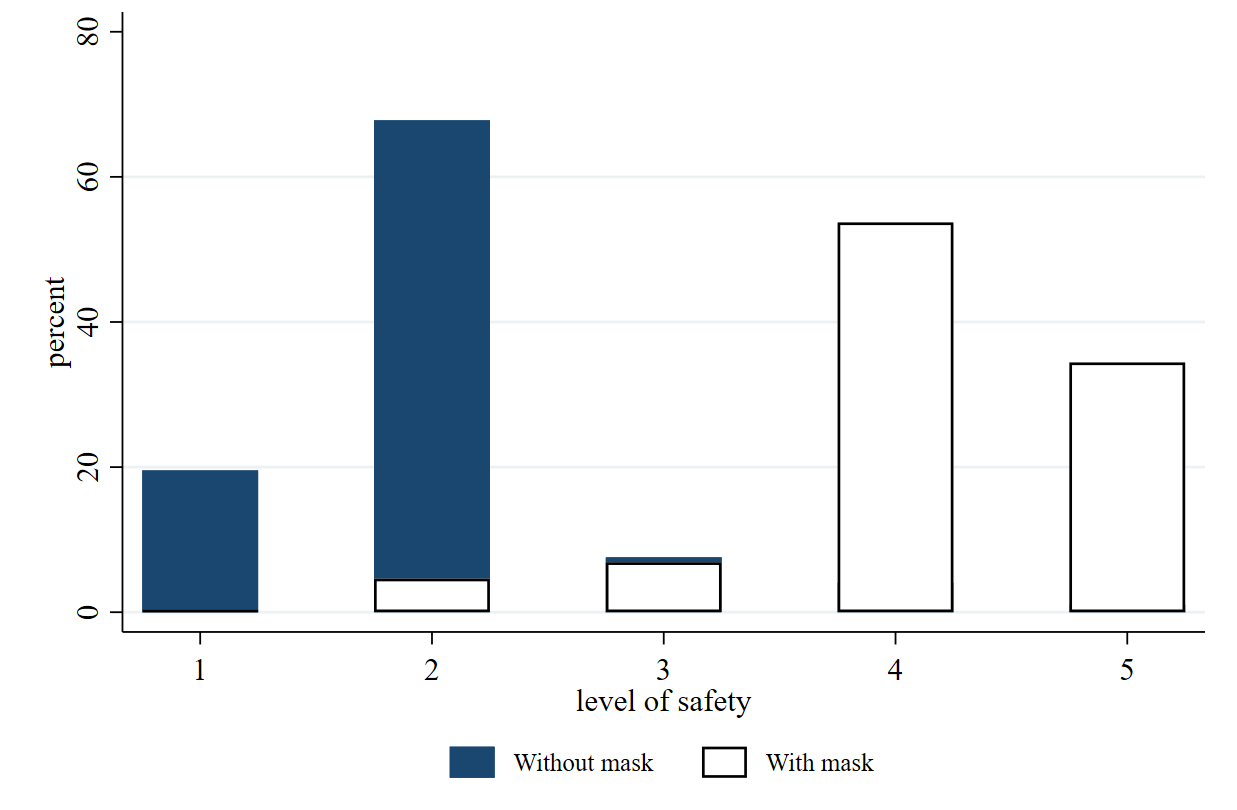 Figure 4: Migrants and Rations
4.4 Food Security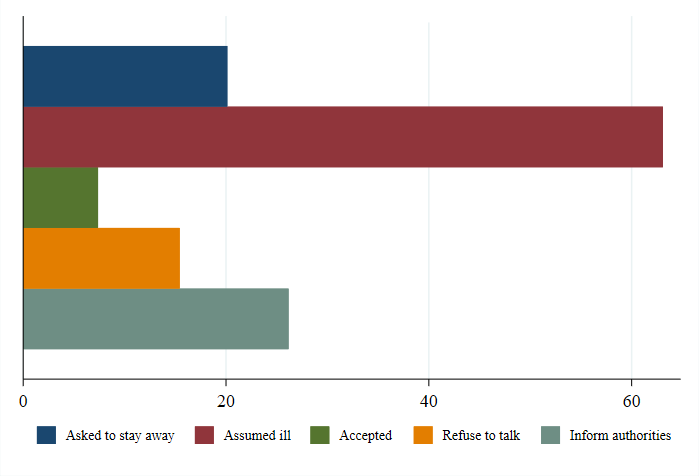 Figure 5: Migrants' Self-Reported Food Security
Food security is a pressing issue. Almost 50% of all respondents in both rounds said that they didn't have sufficient food available (refer Figure 5). An overwhelming majority of our sample had made some changes to consumption or reported facing difficulty vis a vis food security. To manage their food insecurity, 18.8% reported reducing their intake, 22.9% reported having had to borrow from friends and family to meet consumption needs, and 11.1% reported postponing purchasing necessary consumption goods. 77.5% of all respondents reported reducing consumption because of loss in income, 30.4% said that things were too expensive, and 7% said that they couldn't access food because of the lockdown restrictions.
5 Health, COVID-19 Related Information, and Beliefs
5.1 COVID-19 Precautions and State and Non-State Health Advice
Overall, there seemed to be a relatively high prevalence of self-reported awareness regarding covid as well as engagement with precautionary measures. Around 80% or more of respondents reported receiving advice to wash hands, not go out, and wear masks.
5.1.1 Hand-Washing
When presented with scales ranging from "Not important at all" (0) to "Very important" (5), almost 50% each believed that handwashing is either important or very important; the same applied for washing hands with soap as well. Migrants self-reported washing their hands an average of 5.22 times a day. However, despite this very high self-reported statistic, a small fraction, 4.1%, of migrants reported not having sufficient access to water to wash their hands.
5.1.2 Masks
Mask-wearing has increased substantially from the period prior to covid, but remains far from universal. 90.93% of our sample reported covering their face while sneezing, however, only 65% reported being asked to wear face coverings or masks by neighbourhood stakeholders (friends, family, the police or the local representative). It is relatively well known that mask wearing was associated with protecting the self and others. When asked why they were being asked to wear masks, the top three choices in order of descending popularity were: "protect myself" at 78\%, "protect others" at 70%, and "government instruction" at 65%. Finally, when asked to guess how many people in a 10-person line at a store would likely be wearing masks, migrants had an average guess of 6.3 persons.

Of face covering options, the most common type in use were home-made masks followed by handkerchiefs. Across rounds however, over the 18 day period in June, it appeared like access to more robust masks improved with store-bought masks and home-made masks displacing handkerchief use by almost half. On average, a mask cost migrant respondents INR 27.21. Mask access also appeared to grow: only 6.13% in round 1 (late May-early June) and 1.71% in round 2 (late June-early July) reported that masks were not available.
5.2 Sources of Information
First, when it came to formal sources of information, news and multi media campaigns were noted significantly more often as sources of information than elected representatives. 85.26% reported watching the news as a source of information. In contrast, only 2.49% reported gaining information from an elected representative. Finally, while many respondents knew individuals who were punished by the police for violating lockdown rules, knowing individuals punished by the police had no statistically significant effect on the likelihood that the respondent themselves would leave their house or otherwise break quarantine. Second, in terms of informal sources: friends, family, and social media all had a very significant influence. Across both rounds, 84.12% of respondents gained information from friends and 75.96% gained information from social media.[4] Finally, friendship and acquaintance networks made in the city through the process of work and migration remained active through the lockdown. Migrants reported being in touch with 7 people from their Chennai labor stand on average. However, these networks may dissipate with time: no respondent in the first round reported being in touch with 0 individuals from their previous labor stand, but 12 individuals had lost touch with their labor stand networks by round 2 in late June to early July.
5.3 Mental Health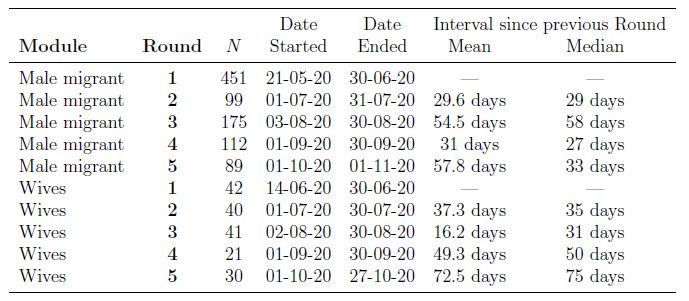 Table 3: Migrants' Mental Health (Rounds 1 & 2)
Over 66% of all respondents reported feeling at least a little scared as shown in Table 3. Almost 45% reported feeling scared or terrified. The four top fears of the list of migrants' fears were falling sick (39.92%), not finding work or a source of income (35.89%), family falling sick (12.9%), and not having enough food or not being able to afford food (7.26%).
Conclusion
The COVID-19 pandemic has had a debilitating effect on the physical, economic, and mental wellbeing of migrant workers. In order to survive this period, migrants will likely need external support: a large fraction remain unemployed or underemployed, have their food security threatened, live in temporary housing, and manage large households with many dependants. Many migrants also do not hold ration cards or do not have access to the PDS shops where they are currently located. In addition, widespread information dissemination and further management of supplies at the shops would help to alleviate disruptions in the provisions of rations or other associated benefits (e.g., cash transfers). This report also raises some important considerations for future COVID-related policy. For instance, the positive effects of living in the city on employment chances is important context when designing lockdowns and considering debates on funding migrants' transportation. Finally, this report also discusses how most migrants have been gaining awareness of various COVID-19 precautions. Elected representatives may be able to further increase awareness and adoption of COVID best practices as well as access to needed supplies such as masks.
---
∗University of California, Berkeley
†University of Pennsylvania
Research Assistants: Hemanth Bharatha Chakravarthy, Supraja Parthasarathy, and Vasanthi Subramonia Pillai.
[1] 292 individuals partially completed round 1 and 203 partially completed round 2, but only those with fully completed surveys are included in this report. For round 1, 269 were fully completed surveys and 261 of those were administered by 20th June, 2020. 8 first round respondents who could only be reached in mid-July have been excluded.
[2] Data and reports will be maintained and uploaded on our site.
[3] Our sample is from a previous study based mostly on migrants usually employed in casual construction work, recruited by contractors daily from Chennai labor stands.
[4] 38.66% of our sample owned a smartphone, and 51.08% knew someone who owned a smartphone.
Data and Report
| No | Title | Download |
| --- | --- | --- |
| 1 | Detailed Analysis_Phase1_Covid_Lockdown_Aug2020 | |
| 2 | Summary Report_Phase1_Covid_Lockdown_Aug2020 | |
| 3 | Raw Data_Aug2020 | Resource Page |